Wendell Anthony Payne Souza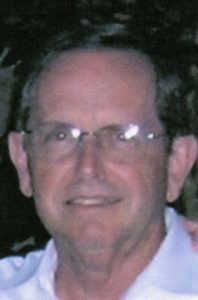 Wendell Anthony Payne Souza, 81, of Dickinson, Texas, passed away October 22, 2022. Wendell was born August 26, 1941 in Hilo, Hawaii to parents, Joseph Nunes Souza and Frances Mabel (Payne) Souza.
Wendell worked as an engineer at Boeing.
He was a member of the Church of Jesus Christ of Latter Day Saints.
Wendell leaves behind to cherish his memory, loving wife, Anita Gail Souza; daughters, Melanie Gudat and husband, Lane, their children, Phallon, Jackson, Greydon and Reighon; Kimberly Souza, and Lindsay Nielsen and husband, Jeremiah, their children, Brooklynn, Nathan, Sophia, Olivia, Zoey, and Maxwell; sons, Bryan Souza and wife, Polina, Danny Souza and wife, Tausha, Jeremy Souza and wife, Robyn, their children, Keydence "Red", and Hayden; and Joey Souza and wife, Cami, their children, Kayla, Taylor, Spencer, and Adysen; and step-children, Tina, Jerry, and Richie; grandchildren Amy and Alicia; great grandchildren, Anita, Elyssa, Hugo, Audrey and Edith.
A good man.  He will be missed by all. Rest in Peace "Oldest".
In his honor, there will be a graveside service on Monday, November 7, 2020 at 11:00 am at Mt. Olivet Cemetery in Dickinson, Texas.