Wanda Sheila Lemmonds Ettell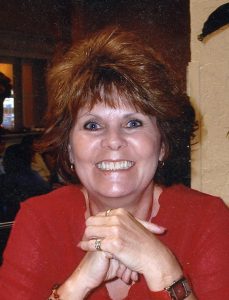 Wanda Sheila Lemmonds Ettell, 66, of Webster, Texas, passed away November 15, 2016, in Houston, Texas, after a long battle with cancer.  She was born April 4, 1950, to Marie and Millard Franklin, Jr. in Savannah, Georgia. She will be remembered as a loving mother and grandmother, who opened her home to children in need.  Wanda was preceded in death by her parents, sister Kay Holt, and brother Jackie Franklin.
Wanda is survived by her daughters Angel Lemmonds, Tammie Lemmonds, and Bobie Brown; sons Billy Lemmonds, Chad Clifford, and Chuck Fisher; sisters Gayle Hinton and husband Glenn, and Vickie Molina and husband Tim; brother Mickey Franklin and wife Linda; sister-in-law Mildred Franklin; grandchildren Ashley Nicole Lemmonds, Hannah Brianne Lemmonds, and Alex Taylor Lemmonds; and her nieces and nephews.
A celebration of Wanda's life will be held 7:00 pm, Saturday, November 19, 2016, Crowder Funeral Home Chapel, Dickinson, Texas.