Walter F. (Butch) Remschel II
Walter F. (Butch)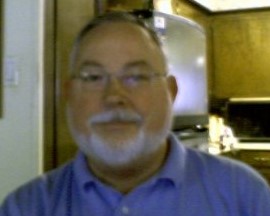 Remschel III passed away on March 18, 2016 after an extended illness.  He was born on September 4, 1947 in Texas City, Texas.  He grew up in La Marque and was a lifelong resident of Galveston County and a longtime resident of Bayou Vista.  He graduated from La Marque High School and followed the La Marque football team for the rest of his life.
He attended mortuary school in Dallas and after graduation worked for George H Lewis Funeral Home in Houston as well as Levy Brothers in Galveston before beginning a 30 year career as a mortgage banker.  During that time he worked for Fort Worth Mortgage, North American Mortgage, South Coast Mortgage and Network Funding. He was preceded in death by his parents, Walter F. Remschel, Jr.  and Edna Yarbrough Remschel. He is survived by his sister, Jerry Remschel Moreland, three nieces and their families and many lifelong friends.
The memorial service will be on Friday, March 25, 2016 at 11AM at the First United Methodist Church of Texas City, 317 5th Avenue North, Texas City, Texas 77590, with Pastor Jeremy Wester officiating, under the direction of James Crowder Funeral Home, La Marque.