Virginia Elena Milner-Piggott-DeLeon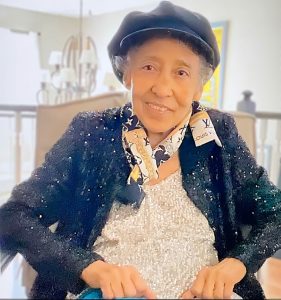 Virginia Elena Milner-Piggott- DeLeon went home to be with the Lord April 3, 2023. Born November 5, 1944, in Panama City, Panama to mom Violetta, father Ruperto, and sister Jean, all deceased.
She was the mother of three children, Marshall deceased, and surviving daughter Magdalena, and son Michael. She was a proud grandmother of three grandchildren, Angelica, Michael, and Sierra. She also had family members all throughout the US and Panama.
She had a great love for music of all genres, singing, and dancing, and was proud to have been a known singer in Panama in her youth. She received her masters degree from University of Panama, and throughout her life was a teacher, court interpreter, and University professor. She was also an LPN and caregiver who loved working with the elderly.
Virginia Elena was a devote Catholic. She was greatly loved by her family, and will be missed always, and never forgotten.
She is laid to rest at Seabrook cemetery in Seabrook, Texas.
In lieu of flowers, donations in her name can be made to Alzheimer's dementia research.