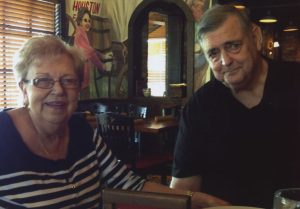 Virgil William Davis  Jr, 79 of Santa Fe, passed away at his home on Tuesday November 14, 2023. He was born on November 15th1943 in Galveston Texas to Virgil and Dolores (Balsam) Davis Sr. He would often tell stories about growing up in Galveston riding his bike from one end of the island to the other. After graduation from Ball High School in 1962 he joined the Air Force and served from 1963-1967. After serving in the Air Force he was hired on at Union Carbide in Texas City in 1967 as a pipefitter and retired as a maintenance supervisor in 2001.
He married his high school sweetheart Nelda Sue Unbehagen on August 18, 1965.
Virgil is preceded in death by his loving wife of 50 years Nelda, son Virgil William Davis III (Trey), parents Virgil (Sr) and Dolores Davis, sister Linda Tumlinson, brothers Vernon Davis and Robert Davis.
He leaves behind to cherish his memory daughters Tammy Patterson and Kelly Henry and husband Aaron, sister Dolores Laycock and husband Lynn, 7 grandchildren and 8 great grandchildren.
A graveside service is planned for Saturday November 18, 2023 at 10:00am at Galveston Memorial Park Cemetery.