Victoria Dawn Fregia Tannos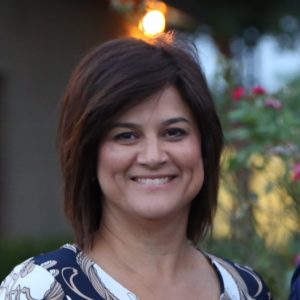 Victoria Dawn Fregia Tannos, 47, of Montgomery, TX, passed away Saturday, June 17, 2017 at M. D. Anderson Hospital in Houston.  Vicki was born on March 25, 1970, in Nashville, TN, to George Edward Fregia and Elsie Lee Smith.  Vicki graduated from Clear Creek High School in League City in 1988, attended Alvin Junior College, received a Bachelor of Science Degree in Geology from the University of Houston, and her teaching certificate from the University of Texas at Dallas.  She taught for two years at St. Mary Catholic School in League City and for the past 10 years at Sacred Heart Catholic School in Conroe.
Vicki was preceded in death by her father Eddie Fregia and brother Sorrel Richard Fregia.  She is survived by husband Paul J. Tannos and children Mary Alison, Grace Elizabeth, and Justin Thomas, all of Montgomery, her mother Elsie Smith of Alvin, and her grandmother Frankie Smith of Liberty.  She is survived also by brother James Edward Fregia of Liberty, sister Angela Dore' and husband Shane of Alvin, nephews Hayden and Dalton Fregia of Liberty, and Ethan and Connor Dore' of Alvin.
Vicki's family will receive visitors from 5:00- 7:00 PM on Wednesday, June 21, 2017, at Sacred Heart Church in Conroe.  A vigil service and Rosary will follow at 7:00 PM.  A Mass of Christian Burial will be at 11:00 AM on Thursday, June 22, 2017, at St. Mary Church in League City, officiated by Father Philip Wilhite.  A visitation will begin at 10:00 AM.  Interment will be at Mount Olivet Catholic Cemetery in Dickinson.  Pallbearers will be Justin Tannos, Shane Dore', Ethan Dore', James Fregia, Dalton Fregia, and Hayden Fregia.
In lieu of customary remembrances, memorial contributions may be made if desired to Sacred Heart Catholic School, 615 McDade St., Conroe, TX  77301, or M. D. Anderson Cancer Center – Palliative Care Unit P.O. Box 4486, Houston, TX  77210.