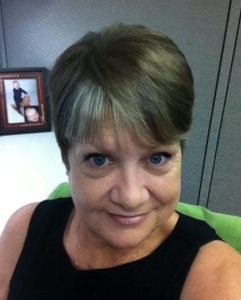 Vickie Sue Neal, 66, a resident of Pearland, TX formerly of Austin, TX, passed away October 5, 2021 at home in Pearland, TX. Vickie was born in Houston, TX June, 5 1955. She worked for MD Anderson Cancer Center, Baylor College of Medicine, and Bechtel Engineering, Construction and Project Management.
She is Proceeded in death by her parents Curtis and Ernestine Neal.
Vickie leaves behind sons: Clay Tausworthe and Curtis Tausworthe, wife Jennifer; grandsons William Tausworthe and Brennan Tausworthe; sisters: Patricia Rundell, Connie Watson, Rhonda Bridgewater, husband Scott, and Vanessa Johnson and husband Ray; Niece, Misty Kolodziejcyk.
There will be a visitation from 9:00 am to 10:00 am. Saturday, October 9, 2021 with a service to begin at 10:00 am in the chapel of Crowder Funeral Home in Pearland.
In lieu of flowers, the family is requesting donations be made to MD Anderson Cancer Research.
We love and miss you mom!!