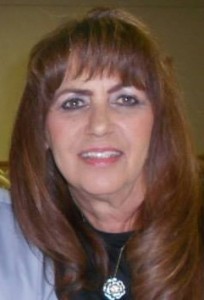 Velda Marie Hobby Sawyer, longtime resident of Hitchcock, Texas passed away September 5, 2016. She was born August 10, 1959 in Newport, Rhode Island to parents Welch Eugene Hobby Sr. and Dorothy Souza Hobby. She was preceded in death by her parents as well as her two brothers Pete and Gene Jr.
Velda enjoyed all types of sporting events such as Nascar, NHRA drag racing, football, basketball and baseball. She loved and cherished her family above all else and especially her dogs.
She is survived by her loving husband Donald Roy Sawyer; daughter, Skye Nikole Sawyer, and numerous other family members.
Visitation will be held from 6 p.m.-8 p.m. Friday, September 9, 2016 at Crowder Funeral Home in Dickinson, Texas.
Funeral services will be held at 1 p.m. Saturday, September 10, 2016 at Crowder in Dickinson with interment following at Grace Memorial Park Cemetery in Hitchcock, Texas.