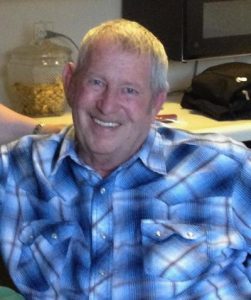 Van Blankenship Jr. 79, passed away on February 26, 2022 in Nassau Bay, Texas. He was born on May 19, 1942 in Fort Worth, Texas to Van Blankenship Sr. and Aurelia Wall-Blankenship. Van Blankenship is survived by: his wife, Sharon Blankenship; daughter, Kristie Gann; son, Glen Blankenship; sister, Tanya Blankenship; grandchildren, Casey Gann, Olivia Barnett, Taylor Blankenship and Blake Blankenship and numerous family members and friends.
When his nation called he answered by joining the Army. Van worked as a pipefitter for General Motors.
A memorial will be held on March 15th, 2022 at 3:00pm – 5:00pm at Jeter Funeral Home Dallas, Texas. A graveside service will be held March 16th 2022 at 10am at DFW National Cemetery, 2000 Mountain Creek Pkwy, Dallas, Texas 75211.