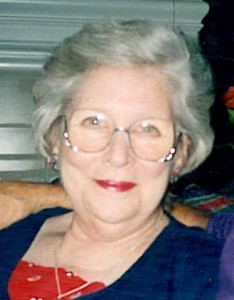 Una Ellen Gausepohl, was born in DeQueen, AR on September 23, 1934 and passed away in Houston, TX on December 17, 2015. Mrs. Gausepohl moved​  to Friendswood, TX in 1970 and then settled in Pearland, TX in 2001. She was a stay at home mother and took pride in raising her children, and most recently attended Calvary Chapel.
She is preceded in death by her husband, Frank Gausepohl; son, Mark Gausepohl; parents, JB and Mildred Parker and sister, Kay Janda.
Mrs. Gausepohl is survived by her son, David Gausepohl and wife Patsy; her daughter, Madeline Brown and husband Rod; grandchildren: Esther Gausepohl, Marcus Gausepohl, Christy Leach and husband Sam, Tiffany Marshel and husband Avi, Brian Brown and wife Samantha; great grandchildren: Charlotte Leach, Max Leach, Ethan Leach, Aryeh Marshel, Rina Marshel and Emma Brown; sister, Mary Brock and husband Mickey; brother, James Parker.
There will be a memorial visitation on Sunday, December 27, 2015 from 5:00 pm to 7:00 pm at Crowder Funeral Home, 2422 Broadway Pearland, TX 77581.