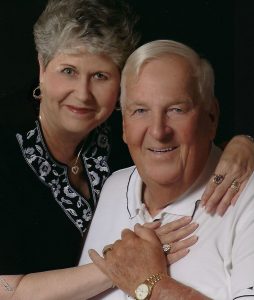 WAYNE ALLEN TYLER, 83, born March 6, 1934 in Brattleboro, VT, to Agnes Allen Tyler and Wallace Tyler, passed away April 4, 2017 in Houston, TX.  Wayne leaves behind his loving wife of 45 years, Rhonda and their children, Nile and wife Nellie, Kimberly Humlick and husband, Jimmy as well his beloved grandchildren, Summer and Jake Humlick and Sarah and Jaeden Tyler and also his much beloved Yorkie, Snuggles.  He is survived by his brother Paul Lincoln (Dawn) of NY, his sister Nancy Scranton (Duane) of MA, and his sister-in-law Mary Tyler of VT.  He also leaves behind many aunts, uncles, nieces and nephews too numerous to list.
Wayne was foremost a loving son, brother, husband, father and Papaw!  Everyone who knew Wayne has said that he was one of the kindest, most generous and extremely humble men they have ever known.
Wayne served in the US army from 1955-1957 and was stationed in Staten Island, NY where he specialized in early radar detection warning.  He began his career with GE in MA, where he specialized in mechanical and electrical drafting design.  He retired from Schlumberger in 1998 after 23 years, where he helped to design both downhole and horizontal drilling equipment for oil and gas.  He was honored to have his name and signature on 4 patents with Schlumberger for some of these designs.
He will be sorely missed by all his friends and golfing buddies at Pearland Golf Club at Country Place, where he and his wife have resided for 16 years.  This is where they both enjoyed playing golf and meeting and making new friends that will last a lifetime!  Wayne was an excellent athlete:  baseball, softball, skiing, ski jumping, table tennis and golf, all of which he mastered and enjoyed.
At Wayne's request, there will be no funeral service, but a memorial service will be planned for a later date.  In lieu of flowers, donations to Pearland Golf Club at Country Place in Wayne's honor would be most appreciated.