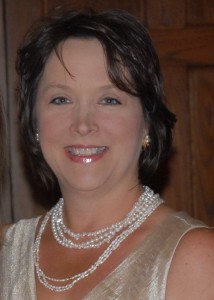 Tracie Ann Waggoner, 48 of Dickinson passed away Tuesday, January 20, 2015 at Memorial Hermann Hospital in Houston, Texas. Tracie did lose her battle with cancer, but ultimately won the war by being in Heaven with God. Tracie was born November 8, 1966 in Texas City, Texas to Clarence and Dorothy Eversole.
Tracie attended Hitchcock High School; she was employed by UTMB in Galveston as a Coordinator in Psychiatry and was a member of St. Mary of the Miraculous Medal Catholic Church.
Tracie was preceded in death by her parents Clarence and Dorothy Eversole.
She is survived by her husband of 16 years, Justin Waggoner and their son Zachary Waggoner; and her brothers and sisters: Clay Eversole and wife Gwen, Gayle Anderson, Bruce Eversole, and Jean Benoist and husband John; mother and father-in-law: Marilyn and Dwight Waggoner; brothers and sisters-in-law: Chad Waggoner and wife Tricia, and Stacy Hood and husband Bart and numerous nieces, nephews, great nieces and great nephews.
Tracie was a devoted wife and mother. Family was the center of her life, especially her son Zak. Her faith and courage continues to be an inspiration to all. Her laughter and joy, celebrating each moment will be missed.
Tracie is the love of my love life. Our wedding song was "You are the Love of My Life". Zak was and still is Tracie's pride and joy. Tracie's legacy will live on through Zachary. Tracie is already missed but will never be forgotten, she will live on in me and Zak's lives and so many others. Tracie's nick name is Care Bear because she was such a loving, caring, giving, special, kind, compassionate, and sweet person to so many people, especially as a mother and wife. Tracie you are loved by so many and will continue to be loved forever especially by me and Zak.
Visitation will be on Thursday, January 22, 2015 from 5:00pm – 9:00pm with a Vigil at 7:00pm at St. Mary of the Miraculous Medal Catholic Church in Texas City with Deacon Steve Mistretta. Funeral Mass will be on Friday, January 23, 2015 at 10:00am at St. Mary of the Miraculous Medal Catholic Church with Father Tom Ponzini officiating. Burial will follow at Guy Public Cemetery in Guy, Texas.
In lieu of flowers, the family requests donations to a scholarship fund for their son Zachary set up at Amoco Federal Credit Union. Her dream was that Zak could go to college. In Tracie's memory and to help fulfill her dream a fund has been established at Amoco Credit Union in the name of Zak.
Pallbearers will be Brad Anderson, Joshua Eversole, Jacob Eversole, David Benoist, Matthew Benoist, Dylan Hood, Loren Anderson, Dylan Anderson and Bruce Eversole. Honorary Pallbearers are Michael Anderson, Aidan Anderson and Bryce Waggoner.