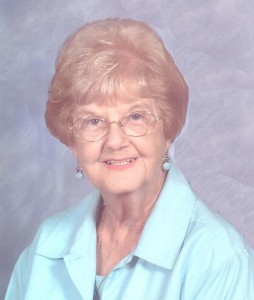 A visitation will be held from 5:00pm to 7:00pm, Friday, January 23, 2015  at Crowder Funeral Home in Webster.  A rosary will be held at 7:oopm that evening.  A Mass of Christian Burial will be at 10:00 am, Saturday, January 24, at St. Clare of Assisi Catholic Church, 3131 El Dorado Blvd, Houston, TX, 77059.
TOMMIE CAROLYN YERKES REED
Throughout her life, Tommie was many things to many people… daughter, niece, cousin, friend, best friend, employee, wife, mother, mother-in-law, grandmother, role-model, hero… But, of all these roles, to all those hundreds if not thousands of people, there was one common thing she was to everyone who knew her…  She was a treasure in the life of everyone lucky enough to know her.
Tommie and Jim, her loving husband of 59 years, are parents to three children; Mike, Steve, and Rene'.  The unique thing about this, is that Tommie and Jim were unable to have their own children.  They made a huge commitment when they decided to adopt children.  Tommie ultimately became an adopted mother to two little boys and a little girl… And what an AMAZING mother she was!  Not only was she mother to her own three kids, but she was the go-to "second mother" for many of her children's friends, who she loved and doted on as if they were her own.
Tommie Reed was a teeny-tiny, sweet little woman… who made up for her diminutive size with a heart as big as Texas, that knew no limits to its generosity, caring, and thoughtfulness.  She also made up for her pint-size body with the courage and fight of the bravest of warriors.  Though a quiet soul, it was well documented that Tommie could and would quickly chew up and spit out men twice her size, who thought they could intimidate or push around her children, or her!  Those guys met their match when they messed with this little spitfire!  But, normally, Tommie was as gentle as a lamb, and would help anyone who needed a hand.  She never spoke a course word about anyone… ever… Though she would say, "Well bless their heart", like the proper Texas lady that she was!  She may have followed that up with a clean joke, but never a callous word.  She had a great sense of humor, but never used her wit at someone else's expense.
Tommie was an amazing cook, who could make a pot of gumbo that would make Justin Wilson, Paul Prudhomme, and Emeril Lagasse ashamed of their own gumbo!  Her chicken cacciatore and lasagna, were the stuff of legend!  And if you like bread pudding, you would have desperately tried to move into the Reed home, because Tommie's bread pudding with bourbon sauce was the best… ever… anywhere!
Throughout her life, Tommie always gave back.  She believed she was meant to give, much more than receive.  She was always very active in her kid's sports and served on many boards and held many offices within those sports organizations; and volunteered in many community activities.  She always put others ahead of herself… ALWAYS.
Tommie's inner toughness served her well throughout her adulthood and parenthood.  Her toughness and courage became the characteristic that would carry her through the last years of her life with grace and dignity, as she battled cancer, injuries, sickness, and pain and suffering that she rarely let anyone notice that she was enduring.  She did all this with a smile on her face, and always with a sweet kiss and hug for her kids and grandkids, and anyone else who was lucky enough to be in her presence.