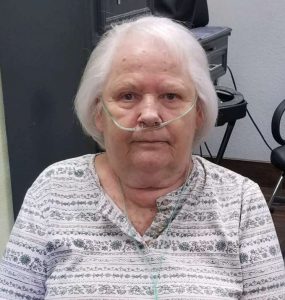 Tina Treadaway, 78, of League City passed away on Monday, July 22, 2019 in Texas City.  She was born July 31, 1940 in Brownsboro, Texas to Vollie and Cresie Laymance.
Tina is preceded in death by her parents; husband Warren J. Treadaway Jr., son Robert Treadaway, grandson Thomas J. Fountain, five brothers and two sisters.
She is survived by her three daughters Jane Watkins (Bruce), Cheryl Selman and Belinda Dennis (Hobie), son Warren J. Treadaway, III and eight grandchildren: Crystal Nichols (Edward), Brooke Fountain, Charlie Sebesta, Jr., Jennifer Richie, Travis Dennis, Lauren Treadaway, Billy Selman and Joshua Selman; great grandchildren: Amy Nichols, Sophie Nichols, Jordan Sebesta and Ava Richie and her great-great grandchildren Jace Sebesta and Jayden Sebesta.
As per her request there will be no services.