Thomas Randall (Randy) Kiker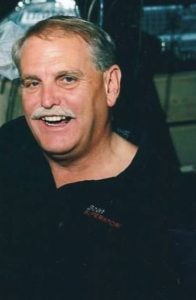 Thomas Randall (Randy) Kiker, age 75, passed away on February 16, 2023, in Seabrook Texas.  
He was born October 2, 1947, to Rupert Chaney and Mary Lucille (Lucy) Kiker of Jal, NM whom both preceded him in death.
He is survived by his daughter, Deonna Kiker Reed of Amarillo, TX and his son, Thomas Randall Kiker II and wife Paulette of Red River NM.  
He is also survived by his grandchildren, Tristan Garza and wife Kami, Dallas Kiker, Landrey Elloway-Kiker and Chase Kiker and
his 3 great grandchildren: Skye, Isla & Noah Garza as well as numerous friends.
In lieu of flowers, those wishing to make a memorial donation in Randy Kiker's name may do so in the charity of your choice.