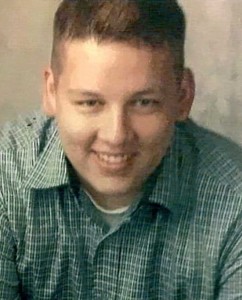 Thomas Joshua Simmons, 29, resident of Pearland was born February 14, 1986 in Pasadena, TX., and passed away in Houston, TX on May 1, 2015. He was a resident of Pearland, TX and a member of New Hope Church.
Mr. Simmons is preceded in death by grandparents: Elvis David, Augustine Richardson, Roy Costley, Mary Simmons and Newton Simmons
Thomas is survived by his mother, Angela Costley and her husband Alton, father, Ivy "Sonny" Simmons and his wife Alisha; sister, Brooke Terry and husband Marcus, Tasha Costley, Shelby Plyler; brothers: Kurt Simmons, Blain Plyler and Dalton Plyler; grandparent: Betty Fenlaysen; and his number one aunt, Devitta Richardson; niecies and nephews, Payton Terry, Kiley O'Leary, Paisley Terry, Korbin Simmons and Kambel Simmons. Also, numerous aunts, uncles and cousins
Thomas was a loving son, brother and uncle, who always wanted to fix everyone's problem and loved his family very much.
There will be a celebration of life held on Saturday, May 9, 2015 at 10 am at New Hope Church, 3640 Cty Rd 58 Manvel, TX 77578, with Pastor Howard Agnew.