Thomas Christopher McBarron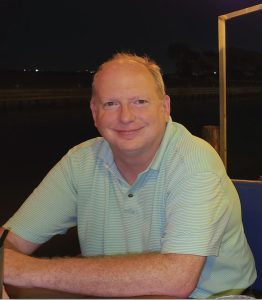 Thomas Christopher McBarron, 52, passed away on August, 11, 2023 in Houston, Texas. He was born on January 28th, 1971 in Houston, Texas to James William McBarron II and Margaret Ann McBarron. Thomas is survived by: his mother, Margaret Ann McBarron; brother, James William McBarron III; neices, Kelsi Lynn Melnick and Taylor Patricia McBarron; nephew, Matthew James McBarron and numerous family members and friends.
He graduated Summa Cum Laude with a B.A. in Occupational Health from Waldorf University. Thomas was the Vice President of Operations for Claim Warriors.  He had a passion for helping people and loved to spend time with family and friends.
A Funeral Service will be held on Friday, August 18, 2023 at 10:30am at Saint Paul the Apostle Catholic Church, 18223 Point Lookout Dr, Houston, TX 77058. In lieu of flowers those wishing to make a memorial donation in Thomas' memory may do so at Assist-Ukraine. (https://assist-ukraine.org)