Thomas Anthony "Tony" Roberts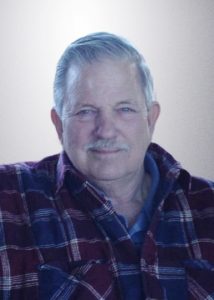 Funeral services for Thomas Anthony "Tony" Roberts, 75, of Houston, Texas, will be held Monday, December 21, 2020 at 1:00pm at Crowder Funeral Home in Pearland, Texas.  With interment immediately following at South Park Cemetery in Pearland, Texas.  Visitation will be held Sunday, December 20, 2020 from 2:00 – 4:00 pm.  Livestream virtual services will be available during the service at 1:00 pm for those who cannot attend the service in person.  The family has respectfully asked that all in attendance of the funeral services wear masks for the duration of services.  We respect personal choices and ask that if you do not wish to do so, please attend the virtual and/or graveside services.
Tony was born in Denton, Texas on October 19, 1945 to father, Temple Houston Roberts and mother, Doretha Dee Casey Roberts and passed away December 11, 2020 in Houston, Texas.  Tony was a simple man that loved his wife, family, cars and gossip.  He spent his life caring for his family.  He worked with his dad for many years, with his brother, Wendell, at various times, was a mechanic and paint and body at Mandel-Kahn Industries where his wife, Donna, also worked, he worked for Glazier Foods for many years working in detailing and as a diesel mechanic.  He spent his later years tinkering with repairing golf carts, visiting with neighbors and caring for his wife, Donna.  Tony was a man that was always there for you no matter what.  He was loved and appreciated by so many and will be greatly missed.
Tony is preceded in death by his parents; sister DeeAnna Castor; and daughter Laura DeAnne Roberts.
He is survived by his wife of 39 years, Donna Gayle Roberts of Houston; four daughters: Cindy Collom and husband Tom of Odessa, Theressa Thornburg and husband Jason of Big Springs, Toni Donele Jarvie and husband Brian of Cleveland, and Donnita Bass and husband Jason of Spring; ten grandchildren: Lester Collom and wife Kelcei, Devonn Nichols and husband Shawn, Holly Roberts, Amber Thornburg, Megan Thornburg, Lane Jarvie, Lauren and Kaitlyn Bass; twelve great-grandchildren: Haylee, Matthew, Luke, Samuel, Emmalynn, Paisley, Kambryn, Vanity, Zuriah, Dulilah, Amelia and James; his sister Violet Sparks of Denton and brother Wendell Roberts of Houston, along with numerous other relatives and friends.
For those who can not attend click the link below to join in with the family for Mr. Robert's service