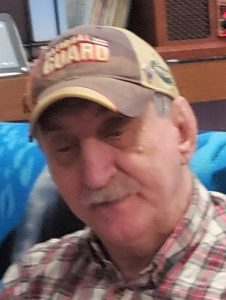 Terry Allen Wilkerson, 73, of Dickinson, passed away on June 2, 2021 in Webster. Terry was born on October 2, 1947 in Galveston, Texas to loving parents Carol and Allen Wilkerson. He will be missed by all who knew and loved him.
Terry had a love for life that was unmatched by most. He loved building model airplanes with his daughter Christina and was a former member of the Texas City R.C. Club. He enjoyed spending his days boating and fishing, and loved watching Nascar races whenever he could. The thing that brought Terry the most joy, however, was his grandchildren and great-grandchildren. He spent as much time with them as possible and enjoyed watching them grow and teaching them all that he could. Terry was the most amazing father, grandfather, and great-grandfather that anyone could ask for.
Terry is preceded in death by his mother Carol Lamb, step-father Charlie Lamb, father Allen Wilkerson, Christina's mother Connie Hardy, and brother-in-law Terry Bert. He is survived by his daughter Christina Priddy and husband John Jr., sister Diane Bert, grandchildren Priscilla Priddy, Dillon Priddy and wife Serenity, and Elexis Priddy, great-grandchildren Skylar Raley, Ashton Priddy, and Jasper Priddy, and many more family members and friends.
A memorial service for Terry will be held on Saturday, June 19, 2021 at 2:00 PM, at Crowder Funeral Home in Dickinson, Texas.