Susie (Shao-Yung Lin) Trifiro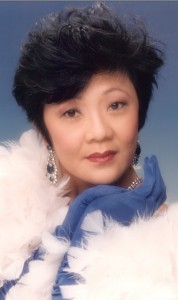 Susie (Shao-yung Lin) Trifiro, 62, passed away on July 14, 2016 in Webster, TX. She was born on April 28, 1954 in Taiwan to Lii-jang and Chih-yun (Lucy) Liu. Susie is survived by her loving husband of 39 years, Richard; son, Jason; daughter, Alicia and her husband Ethan; grandchildren, Mersadies and Akaela; father, Lii-jang; brothers, John and Jimmy Liu, and numerous family members and friends. She attended Purdue University majoring in biology. She had a passion for the piano, classical music and loved to ballroom dance, sew and to garden.
A visitation will be held on Saturday, July 16, 2016 from 6:00 – 8:00 pm at Crowder Funeral Home, Webster. Funeral services will follow on Sunday, July 17, 2016 at 2:00 pm at Crowder Funeral Home, Webster. In lieu of flowers those wishing to make a memorial donation in Susie's memory may do so to the Scleroderma Foundation at Scleroderma Foundation, 300 Rosewood Drive, Suite 105, Danvers, MA 01923.  (800) 722-HOPE (4673) | sfinfo@scleroderma.org.