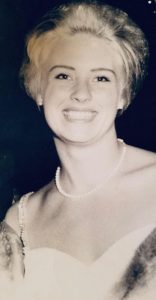 Susan Roni Shavatt, passed away on Saturday, March 2, 2019 at her home in Kemah, Tex. at the age of 75.
Susan was born in 1943 in Chicago, Ill.  to Ronald Loomis and Lorraine Fons. In her professional life, she was a compassionate nurse and a pioneer equestrian throughout the 1960s and 70s. In her personal life she was an avid cook as well as a skilled bridge and crossword player. In her later years she embraced online communities, interacting with friends, family and strangers alike on Facebook. At home, she doted on her 2 furry kids, Ali and Sammy. Susan is survived by her husband of 46 years, Henry Shavatt, her daughter, Dawn Gordon, granddaughter Tiffany Lewis, grandson Garrett Gordon, and great grandson Everett Lewis. She is preceded in death by her father, Ronald Loomis, her mother, Lorraine Dooley, her stepfather, Lloyd Dooley and her uncle, James Fons.
Her family will be hosting a celebration of life for Sue at a future date.