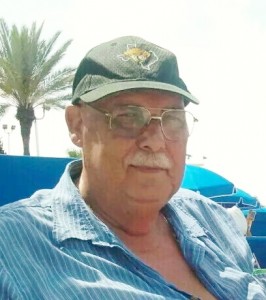 Steve Hood, Sr., of La Marque, Texas passed away December 16, 2014 in Webster, Texas. He was born July 22, 1943 in Galveston, Texas to Wim and Gladys Hood.  Steve graduated from Ball High. He was employed by Farmer's Marine Copper works for 42 years. He was preceded in death by his parents, and his beloved wife, Peggy Hood.
Steve is survived his daughter Kira Rider (Seth); sons, Steve Hood, Jr., and Bart Hood and his wife, Stacy; sister Margie Crisp; grandchildren Kevin Hood, Dylan Hood, Megan Hood, Brooke Hood, Abigail Seal, Bailey Butcher, Randal Hughes, Jr., and Jaxen Rider.
A visitation in his honor will be held Friday, December 19, 2014 from 5:00 pm to 8:00 pm, with funeral services Saturday, December 20, 2014 at 11:00 am, at Crowder Funeral Home Chapel, Dickinson, Texas. Interment will follow at Hayes Grace Memorial Park, Hitchcock, Texas.