Stephenie Shannon Crum Biscamp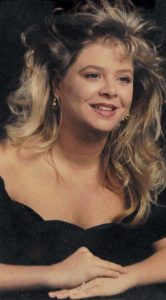 Stephenie Shannon Crum Biscamp, (51) of Texas City passed away on Monday, October 3, 2022 in Texas City.  She was born on August 4, 1971 to Thomas Crum and Raynez Orgeron Crum in Texas City, Texas.
Stephenie was a resident of Texas City, formerly from La Marque. She loved children and loved her family; everyone enjoyed her spaghetti and her Mamaw Casseroles.
Stephenie is preceded in death by her mother Raynez Orgeron and father Tom Crum.  She is survived by her father Scott Perthuis, daughter Leaha Socias and husband Anthony Socias III, brothers; Brenton Crum, Travis Perthuis and Traven Perthuis, three grandchildren Myla, Anthony IV, and Landon and her boyfriend Troy Ballard.
A Memorial Service will be at 2:00pm on Saturday, October 8, 2022 at the Crowder Funeral Home, La Marque.