Stephen "Steve" Ray Balko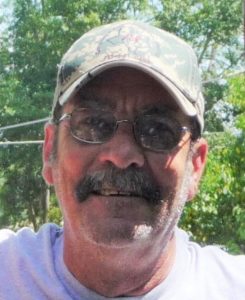 Stephen "Steve" Ray Balko, 72, a resident of Pearland, TX for over 30 years, passed away June 15, 2023 in Pearland, TX. Steve was born January 23, 1951 in Houston, TX. He served his country as a Staff Sgt in the U.S. Army in Vietnam and Germany as a Helicopter Technician. He worked for Hatfield Aviation, C.A.S.E., Falcon Crest Accessories as a Shop Foreman, and with United Batteries. Steve was smart, a great carpenter, and a craftsman.
He is preceded in death by his son, Travis Balko; parents: Milton and Mildred Balko; Brother, Dennis Balko.
Steve leaves behind his wife of 26 years, Irma Balko; step-daughters: Robin Moore (Keko), Nancy Brewer (Gene), and Susan Collins (Bruce): grandchildren: Jacob Skillen, Coralana Trevino, Brendan Bruyere, (Bryleigh); sisters: Theresa Feeney (Jim), and Jenise Hildebrand (Gene); brothers: Jerry Balko (Carole), and Doug Balko (Jimmie Sue); numerous nieces and nephews; and his faithful companions his Pomeranians, Gypsy and Rover.
A visitation will be held on Thursday, June 29, 2023 from 6 p.m. to 8 p.m. at Crowder Funeral Home in Pearland with a family rosary to begin at 6 p.m. Memorial service will begin Friday, June 30, 2023 at 10 a.m. at St. Helen Catholic Church in Pearland. Father Jim Courville officiating. Burial of ashes will immediately follow at South Park Cemetery.
In lieu of flowers, the family requests that memorial contributions be made to M.D. Anderson, www.mdanderson.org