Stephen Marion Schellhase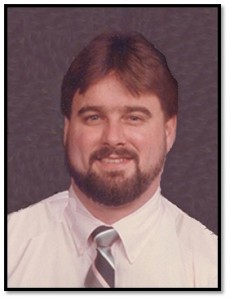 Visitation from 6 – 8 pm Saturday and Service 2 pm Sunday, May 17, both at Crowder Funeral Home in Webster.
Stephen Marion Schellhase, 57, died on May 10, 2015 leaving this world much too soon.  He was born in Austin, TX on June 27, 1957 to Marion Wallis and Frances Anne (Echols) Schellhase.  After spending a few years in Renton Washington, the family moved to Friendswood, TX in 1966.  He was a Boy Scout and enjoyed camping, hiking, and fire building. Stephen graduated from Friendswood High School in 1975 then attended the University of Texas at Austin as a National Merit Scholar. He graduated with a BA in Mathematics in 1986 from University of Houston-Clear Lake.
Stephen began his career in 1981 with Lockheed Martin working Shuttle simulation at the Lyndon B. Johnson Space Center.  In 1987, he began working at Unisys Corporation on Shuttle flight software.  He returned to Lockheed in 1989 where he stayed until he went to work for Honeywell in 1991, working on Space Station software.  Stephen started with Boeing in 2002 again working with Space Station software. He began a new adventure at Walmart in 2009 where he worked until recently. He had just started at O'Reilly Auto Parts.  Stephen had an excellent work ethic and believed in performing to the best of his ability every day.
Stephen was preceded in death by his father, but is survived by his son, Robert; his mother; two brothers, James (Susan) and John (Amy); 3 nieces, Melissa, Lindsay, and Sydney, and one nephew, Thomas.
Stephen was a dedicated father and devoted his free time to his son's activities, primarily coaching Robert's baseball teams and sharing his passion for automotive repair.  Stephen helped Robert work on his truck just a few days before his death – the two of them enjoyed a full day together exchanging stories and talking about life.
Stephen was a devoted father, son, brother, uncle, and friend.  He had a ready smile, contagious laugh, and a joke ready for any occasion.  He never met a stranger and was a people person.  He would often take his leave by stating "I'm so glad you got to see me!" Stephen will be remembered and missed.