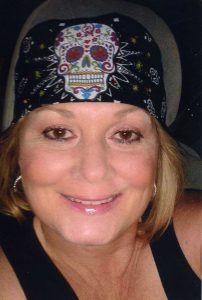 Staci René McFarland, 51, a resident of New Braunfels, Texas was called home unexpectedly to walk through the gates of Heaven on August 12, 2019. She was born on March 26, 1968 to proud and loving parents, Gary & Lillie McFarland in Galveston, Texas.
Staci graduated in 1986 from Santa Fe High School and then went on to receive her Bachelor of Science degree in Education and Art from the University of Houston – Clear Lake in 1995. She pursued and obtained her certification as an advocate for children in ARD, a special education program recognized by The Texas Education Agency. Staci spent her career as a public-school teacher in Bastrop, Texas. She was a caring daughter, mother, grandmother "Weezah", sister and friend to many.
Left to cherish her memory are her loving parents, Gary "Spanky" and Lillie McFarland; grandmother "Nanny" Agnes McFarland; daughters, Lyndzi Moody, and Sydni McFarland; son, Jayke McFarland; one grandchild Everlie Grimes, a brother, Shawnn McFarland and wife Kristi; nephew Gauge McFarland, niece and god daughter Shelbie McFarland; Aunts and Uncles Joe and Barbara Amato; Robert and Dedra Amato, and Great-aunts Joyce Amato and Betty Cornelius (Russell). As well as very special family friends Aunt Edie Dunn and Aunt Margie Bowling, numerous cousins, family members and friends. Staci's dearest friends: Brenda Eakin, Val Bernard, Ronda Burleson, Wendy Feldpausch, Andrea Phillips.
She is proceeded in death by her grandparents Joe and Gloria Amato, her grandfather Roy McFarland, her cousin Heather Amato, and great-grandmothers Lily Amato and Agnes Devantier.
She was very close to her parents and enjoyed being in their company as often as possible. Her daddy was her first best friend and biggest fan. Sharing recipes, attending The Nutcracker Market, and playing bingo with Nanny Amato are some of the many things her and her mother enjoyed doing together.
Her children are the apple of her eye and could never do any wrong. They were her pride and joy, next to her heavily flocked Christmas trees, of course! This was all true until she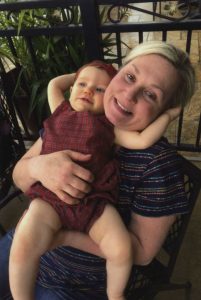 became a Weezah. When Everlie came along no one could hold a candle to the love she had for that sweet baby!
Staci was excellent at playing softball and soccer, and truly enjoyed it. Making her nickname "Tiger" from her father a perfect fit.
Staci was a 4H leader, involved in FFA and volunteered at the Houston Livestock Show and Rodeo. She loved to dance, especially two-stepping and swing. Attending concerts was one of her favorite past times. She recently took her Mom to a Billy Bob Thornton concert!
She was a very sentimental person, often enjoying family traditions such as Italian dances (chicken dance and che-la-luna) and the annual ravioli making day. She also had a knack for writing poetry, short stories and songs. She put her heart and soul into each poem she wrote for family and friends who had passed on.
Staci loved road trips, antiquing and junking. She could find a treasure anywhere and could find a use or importance for all of them. Often not being able to let them go easily.
Her life-long dream was to move and live in New Braunfels. That life-long dream was realized in 2016, when she moved to New Braunfels.
In her honor a visitation will be held on August 19, 2019, from 5pm to 8pm at Crowder Funeral Home Chapel in Dickinson, Texas. A funeral service will be August 20, 2019 at 11am in Our Lady of Lourdes Catholic Church Hitchcock, Texas.
Serving as Pallbearers: Donny Cleary, Tom Glover, Michael Amato, Joe Amato III, Marty Ginn, Greg Sampson, John Crowder and George Gates.
Honorary Pallbearers: Andy Amato, Andy Jastal and Frank Tambrella
In lieu of flowers please donate to: Staci McFarland "Weezah" Fund for Everlie Grimes at Texas First Bank in Santa Fe 12402 Highway 6 Santa Fe or mail to P.O. Box 608 Santa Fe, Texas 77510.
A special note from Staci:
Love your life.
Take pictures of everything.
Tell people you love them.
Talk to random strangers.
Do things that you are scared to do.
So many of us die, and no one remembers a thing we did.
Take your life and make it the best story in the world.
Don't waste it!