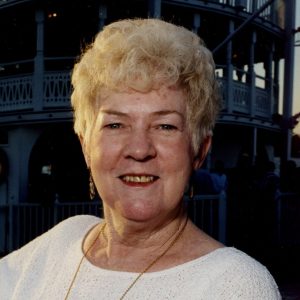 Shirley Ann Stogner, 84, resident of Dickinson, Texas was called to come home to be with her Heavenly Father and Jesus her personal Lord and Savior on March 13, 2023.
Born June 2, 1938 in              Roseland, Washington Parish,Louisiana.
Died March 13, 2023 in         Dickinson, Texas.
She was preceded in death by her parents,
Father      Jesse Willingham Corkern
Mother    Myrtis Hazel Mixon
Preceded in death by one brother and two sisters
Brother      Jesse Willingham Corkern, Jr.  wife    Ollie Phillips
Sister          Hazel Elizabeth    Corkern           husband Camille Sinopoli
Sister          Imogene May Corkern McGraw and     husband Shelby McGraw
Her family moved to Bogalusa, Louisiana where she worked for the Bogalusa, Louisiana Chamber of Commerce then married Huey Pierce Stronger The father of her children.
Shirley has two living sisters
Jeanine Barbara Corkern     husband Royce Knight deceased
Evelyn   Joyce     Corkern      husband William Ratcliff
She leaves behind with a lifetime of memories, her 3 children
Kevin Louis Stogner and wife         Beverly Lavern (DECEASED)
Sheila Renee Stogner
Kyle Whitney Stogner and wife      Sharon Thompson
Grandson                   Jacob Robert Stogner
Grand daughter        Haley Noel Stogner and husband Tyler Gates
Great-Grandson        Jaxon Robert Stogner
Not to forget her very smart companion      Max her half yorkie mix
During her working career She worked at the following;
Howard Johnson Hotel she worked in reservations
When Astroworld Theme park was up and running.
She had worked for the following companies
Houston Cellular Phone Company —————- customer service and sale
Verizon   cell Phone  ——————————— customer services
Folloder Food Brokers ——————————- customer service
Shirley quit the working world and retired in the year 2000.
Shirley was a member of the (ABWA) American Business Women's Association
Shirley was a member of a life long Special group called Lovin 11, the only live member is Richard Quesada
As well as numerous nieces and nephews and Friends.
Not to forget that Shirley's wishes there will be no services at this time.
When the sorrow and tears are gone Shirley would like to have a celebration of life by having a crawfish boil and barbeque family and friends get together.