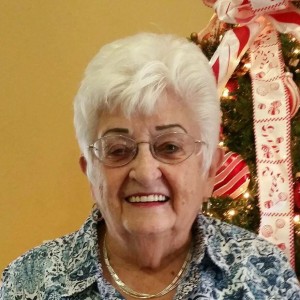 Shirley Dennis, 88, resident of League City, Texas passed from this life on Wednesday, September 7, 2016.
Shirley was born to Thomas and Myrtle Sutherberry on August 11, 1928 in Spring Valley, New York. She was preceded in death by her husband James R. Dennis and her parents. She leaves to cherish her lifetime of memories, two daughters, Lynn Marie Dickens and husband Norval, Shirley Hammonds and husband Jerry; and son Bruce A. Seeley. Also sharing in those memories are six grandchildren, Tammie Dacus (Fred), Michael Crowl (Ashley), Jason Seeley (Kim), Mark Hammonds (Tammy), Larissa Seeley (Brian Burdick), and Matthew Hammonds (April); fourteen great grandchildren as well as four great-great grandchildren. All of her grandchildren gave her such joy.
Shirley was a proud and loving wife, mother, grandmother, great grandmother, and great-great grandmother. The last 30 years of her life was spent volunteering. Shirley was involved in numerous activities at the First United Methodist Church in Dickinson where she was a longtime member. She also enjoyed volunteering at The Grand 1894 Opera House in Galveston for over 20 years. She also volunteered at the Galveston County Visitor Center, Prison Ministries, Prayer Group, 55+ group and many others. She was always willing to help and assist.
Cherished and loved by many, she will be sorely missed.
In Shirley's honor a Celebration of Life will be held Sunday, September 11, 2016 at 3:30 PM at the First United Methodist Church in Dickinson, Texas.