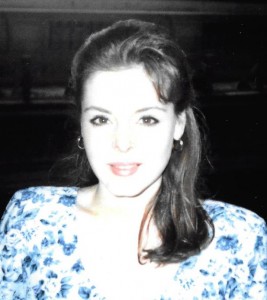 Sherry Kay Sauer passed away on September 19, 2015. She was born January 4, 1962 in Raleigh, North Carolina to George Earl and Edna Christine Dickens. She was preceded in death by her father George Earl Dickens. Sherry is survived by her loving husband of 22 years, David Sauer; her son Alexander Kempen; her mother, Edna Christine Morgan; her sisters, Terry Longoria (Omero Longoria her husband), Christie Holman (Dave Holman her husband), and Brandy Morgan; her two grandchildren Matthew and Kaitlyn Kempen; her nieces Madison Longoria, Taylor Holman, Haley Winson, and Reese Winson; her nephew Jayce Winson.
Sherry graduated from the very prestigious nursing program at Weber State College in Utah in 1987 and gained an LPN license in Utah. At the end of 1987 she moved to Texas where she gained her LVN license and went on to practice nursing for a number of years. She was married to David Sauer on May 29, 1993 at St. Michael Catholic Church by the Reverend Thomas Rafferty. They nurtured each other's dreams in marriage and shared most activities and time together. She completely devoted her life to her husband and her son Alex and then her grandchildren.
In 2002 she went on to earn a BA majoring in History at the University of Houston, Clear Lake. She worked for CPS for the State of Texas and was also a substitute teacher for some time and supported her son in all ways to earn his BS in Aviation and was so proud of him.
She loved traveling to different countries and parts of the United States. She especially enjoyed sailing on different cruise lines to exotic locations including Alaska and the Panama Canal. She also loved photography, reading, history, cooking, decorating, hosting parties and holidays along with her sisters, and had a very humble and devout faith through prayer.
Her happiness and laughter were part of her beautiful aura that everyone could see. Her spirit was always kind, charitable, loving, humble and devoted. Most recently the most precious gift from her son – her grandchildren Matthew and Kaitlyn – gave her joy and she was blessed to have them nearby as they grew.
The Family will receive friends on Wednesday, September 23, 2015 at 6:00pm with a Rosary at 7 o'clock at Crowder Funeral Home, 1645 East Main, League City, Texas 77573. A Funeral Mass will follow on Thursday at 10am at St. Mary Catholic Church, 1612 East Walker, League City, Texas with Father Howard Drabek officiating. Interment will take place at Mount Olivet Cemetery in Dickinson, Texas.