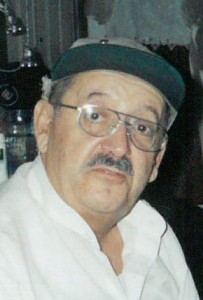 Sergio Hernan Castro, 74 of La Marque passed away Sunday, June 21, 2015 in Texas City, Texas. He was born October 13, 1940 to Felix and Hortancia Castro in Chile. Sergio was formerly from Amelia, Louisiana living there for 26 years, and then moving to La Marque for 17 years. He was employed by MI Drilling Fluids as a maintenance supervisor, he loved to watch soccer, BBQ, play pool, collect coins and travel the world. He was a member of the Queen of Peace Catholic Church for 12 years.
He is preceded in death by his parents. He is survived by his wife Esther Rincon Castro, daughters Patricia Fuentes (Victor) and Victoria Castro, sons Hernan Castro (Cardell) and Aldo Castro, step-son Marcus Rincon (Alexis Sanchez); two sisters Patricia Castro and Maria Castro; three brothers Nelson Castro, Louis Castro and Carlos Castro; eight grandchildren and four great-grandchildren.
A visitation will be on Tuesday, June 23, 2015 from 5:00pm – 8:00pm at the James Crowder Funeral Home in La Marque. A Funeral Service will be held at 2:00pm on Wednesday, June 24, 2015 at the James Crowder Funeral Home with Father Chacko Puthumayil officiating.