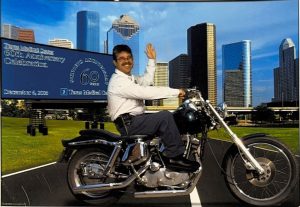 Serafin Frias Aldaco, 58, of Houston, TX passed away on November 10, 2023 in Houston, TX. Serafin was born in Mexico on December 31, 1964 to Serafin and Evangelina Aldaco. Mr. Aldaco has been a resident of Houston, TX for the past 25 years and formerly of Washington State.
Serafin is survived by his wife Noemi Rios Garcia; parents Evangelina Frias Nieto and Serafin Ojeda Aldaco; grandparents Maria Luisa Nieto and Vicente Frias; daughters Erica Aldaco, Evangelina Aldaco, Nohemi Aldaco and Diana Rios; sons David Aldaco and Daniel Aldaco; sisters Cayetana Aldaco, Cecilia Aldaco, Teresa Aldaco and Noemi Escamilla.
Pallbearers serving will be Daniel Aldaco, Juan Gomez, Rick LaGrave, Rafael Aldaco, Roberto Gomez and Daniel Romero.
A Visitation will be held from 1:00 p.m. to 7:00 p.m. on Wednesday November 15, 2023 at Iglesia Cristiana Palabra Viva, 14614 S Post Oak Rd Houston, TX 77045, with the Memorial Service to begin at 7:00 p.m.
We will meet at the church 11:00 a.m. on Thursday November 16, 2023 at Iglesia Cristiana Palabra Viva with a burial to follow at Houston Memorial Gardens, 2426 Cullen Blvd Pearland, TX 77581, with Pastor Elvis Perez officiating.