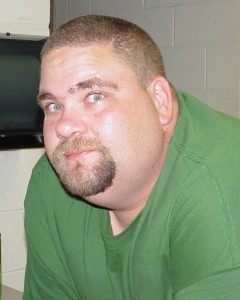 Sean Christian King, 40, of Dickinson passed away on November 1, 2015. He was born September 22, 1975 in Pasadena, Texas to Gene Paul and Helen Faye King.
He is preceded in death by his parents. Sean is survived by his twin sister Tabitha Wells (John) of Santa Fe, brother, David King (Donna) of Big Spring, his son Benjaman Joseph King of La Marque; his nieces; Heather Faye Wells, Carolyn Wells, Alissa Waller, Cynthia Cannon, Nikki Cannon, Amber Cannon, Tory Cannon, Arielle King and Natasha King; his nephews; Trey Wells, Cody King, his aunts, uncles, cousins and his girlfriend Amanda Baker.
Sean had a heart as big as he was, for those who knew him; you know that's a pretty big heart!
A Memorial Service will be on Friday, November 6, 2015 at 5:00pm at the James Crowder Funeral Home in La Marque.