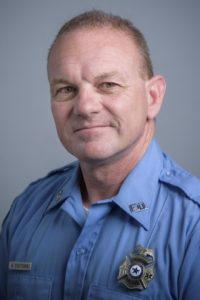 Sean Acker Coutorie, 56 of Spring, Texas passed away on Monday, May 22, 2023 in Spring, Texas.  He was born on January 6, 1967 in Texas City, Texas to Larry and Martha Coutorie.
He was a resident of the Galveston County for over 20 years.  Sean was a Fire Instructor with the College of The Mainland and he worked as a Fireman and EMS for over 30 years including the City of Texas City, Santa Fe Fire and Rescue and the Port of Houston.  Sean's most honored and cherished duty of his career was during his eight years serving as an Event Response First Medic EMT-Paramedic for the Houston Astros. He loved baseball so much that he found a way to be part of it.
Sean is preceded in death by his father Larry Coutorie and mother Martha Norwood.  He is survived by his step-father Rick Norwood, daughter Kelsey Coutorie, son Cameron Coutorie, Fiancé Amy Benningfield, two step-sons; Sean Benningfield and Jase Benningfield, step-sister Sandy Norwood-Sloan and best friend Cyndee Young.
A visitation will be on Sunday, May 28, 2023 from 3:00pm-5:00pm at the Crowder Funeral Home in La Marque with the funeral service at 5:00pm.
In lieu of flowers donations may be made to the Port of Houston Professional Firefighters Association.