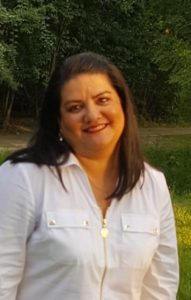 Sarah Ann Trevino, of Seabrook, Texas, passed away on Monday, September 5, 2022 in Webster, Texas at the age of 48. Sarah was born on August 26, 1974 in Victoria, Texas to Arturo and Anita Gonzales.
Sarah loved to spend quality time with her family and friends, and listening to music. She loved to sing with her karaoke machine when she had people over. Sarah also enjoyed spending her weekends at the house with her kids watching movies in the living room, with her popcorn and pickles. And of course, she would always find time to watch her Texans on Sunday (when they were playing). Sarah worked as an RN at MD Anderson providing care and treatment to those who needed it most. She was very proud of what she did for work. Sarah will be remembered by many people as a kind and loving person, she was always willing to sit down and share a conversation with anyone.
She was preceded in death by her Grandparents, Guadalupe and Maria Gonzales. As well as Juan and Francis Garcia.
Sarah is survived by her Parents Arthur Gonzales, and Step-Mother Debra Gonzalez, and Mother Anita Garcia. Her many Brothers and Sisters, and her 3 Children, Nadia, Noel, and Diego Trevino, their father Paz Trevino III as well as many other loving close relatives.
A Funeral Ceremony will be held on Wednesday, September 14th at 12pm Noon at St. Paul Catholic Church, 18223 Point Lookout Drive, Nassau Bay, Texas 77058. Interment will follow at Mt. Olivet Cemetery, 7801 Gulf Fwy, Dickinson, TX 77539