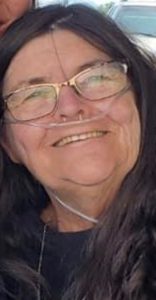 Sandra Vee Rozell, 63, passed from this life on Monday, October 23, 2023. She was born on January 26, 1960 in Houston, Texas to parents, Lloyd "Dale" and Peggi Hull.
She is preceded in death by both parents, Dale Hull and Peggi Hull, sister, Virginia "Peanut" Hull and brother, Randy Kammerer.
She leaves behind to cherish her memory, sister, Kathryn "Katt" Lomison and brother, Rick Kammerer, nephews Steven White, Zane Lomison and wife, Beth. Steven White. Joey and Justin Kammerer and wives, and Nick Kammerer and numerous great nieces and nephews.
In her honor, there will be a memorial service on Saturday, November 11, 2023 at 12:00pm at Crowder Funeral Home in Dickinson, Texas.