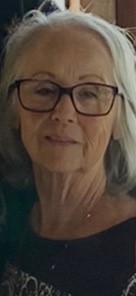 Sandra Lynn Alexander, of Bacliff, passed away on Wednesday, November 16, 2022 in League City, Texas at the age of 70. She was born on August 23, 1952 in Houston Texas to Gene E. and Margret R. Seamend.
Sandi married her high school sweetheart Allan and later retired as an receptionist and secretary for an insurance company. She loved her grandkids and her main interest was in whatever they were doing. Sandi was family person, known for being picky about things and always busy and working hard constantly.
She was preceded in death by Mom and Dad Gene and Margaret, and Brother Alan C. Seamend.
Survived by her husband of 51 years Allan L. Alexander, daughters Ericka Dawn Alexander and Buffy Lynn Alexander, son in law Mike Marion, daughter in law Bibi Olivarez, grandchildren Brently Mia Marion and Blake Brennan Marion, brother Terry Lee Bathe, sister in law Nancy Bathe, sister Debbie Tacker, brother in law Tom Tacker, brother in law David Gene Alexander and wife Becky Alexander, sister in law Terri Lynn Smith, sister in law Randi Tilley and husband Roy Tilley and many other loving family and friends.
The Family will receive friends on Sunday, November 20, 2022 at 2:30pm with a Ceremony at 4 o'clock at Crowder Funeral Home, 1645 East Main, League City, Texas 77573.
In loving memory of Sandi, please wear your favorite blue jean attire.