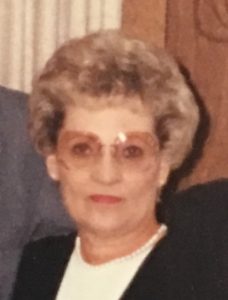 Ruth Maureen Jonas, 84, of Dickinson, passed away April 1, 2018, in Webster.  Ruth was born January 24, 1934, to J. J. and Thelma Terry in Oscar, Oklahoma. She worked as a secretary/receptionist for many Doctor's offices throughout the years.  Ruth was a devoted wife and mother.
Ruth was preceded in death by her parents, one sister, four brothers, beloved husband Wilton B. Jonas, and son David R. Wright.
Ruth is survived by her daughter Robin R. Pressly and husband Calvin K. Pressly, and sons Richard S. Wright, and Rodney B. Jonas and wife Barbara Jonas.
A private family service will be held.