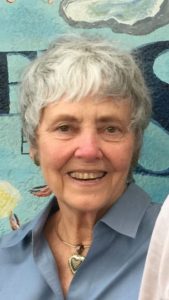 Ruth Jo Czigan, of League City, passed away on Saturday, April 2, 2022 in League City at the age of 83.
She was born on July 27, 1938 in Galveston, Texas to William Allen and Ruth Josephine (Preston) Lewton where she graduated from the Ursuline Academy,
Ruth was deeply involved in her principle hobby of Genealogy, self publishing a book on the Czigan family. She was a member of various genealogy societies throughout the country.
Ruth was preceded in death by her father Allen Lewton and mother Ruth Lewton, and survived by husband A.C. Czigan Jr, son Mark Czigan, Brother Allen Lewton and sisters Priscilla Casciano and Alice Aman.
A Requiem Mass and Memorial Service will be held at 10:30 a.m. on Saturday, April 23, 2022 at St. Paul's Anglican Church, 11456 Space Center Blvd, Houston Tx.