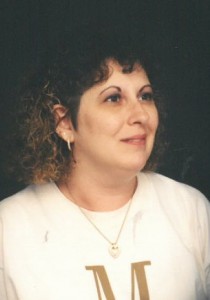 Ruth Ann Hare, 58, of La Marque passed away on Tuesday, December 23, 2015 in Texas City. She was born on August 20, 1957 in Texas City to Louis and Naomi Connell. Ruth loved to shop, gamble and travel; she and her husband Michael made multiple trips together and countless memories.
Ruth is preceded in death by her father, Louis Connell and brother, Danny Connell. She is survived by her mother; Naomi Connell, her husband of 41 years; Michael S. Hare, two sons; Michael Jason and wife Melissa Hare and Jeremiah Ezekiel and wife Virginia Hare, two brothers; David Connell and Terry Connell, eight grandchildren; Morgan Hare, Dacie Hare, Shelby Worrell, Robert "Bubba" Worrell, Jr., Eric Pinkerton, Ryan Pinkerton, Avery Lee and Brianna Lee, and Nicole Lee who she treasured as a daughter.
A Memorial Visitation will be held on Friday, January 8, 2016 from 6:00PM to 8:00PM at the James Crowder Funeral Home in La Marque.