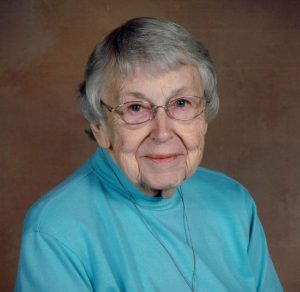 Ruth Alice McDonald of League City passed away on Saturday, September 30, 2023, in League City, Texas at the age of 93.
She was born on December 29, 1929, in Milford, Connecticut to George and Alice Mark. She grew up in Milford, then moved to Acton, Massachusetts after marrying William P. McDonald in 1954. The family moved to upstate New York in 1972 and then to the Houston area in 1974.
After spending years as a stay-at-home mom, Ruth earned a bachelor's degree from The University of Houston in Clear Lake City. She began working at a billing office for a pathology lab.
She enjoyed spending time with family and friends, reading and working on newspaper puzzles. She was a member of Webster Presbyterian.
Ruth was preceded in death by her husband, Bill, her parents and two sisters.
She is survived by daughters and sons in law: Deborah McDonald of Missouri City, Texas, Diane and Ron Crane of Richmond, Indiana and Marianne and Rob Roeder of Austin, Texas, eight grandchildren, a great granddaughter, and sister, Helen Riha of Milton Florida.