Russell Spellman Morton Jr.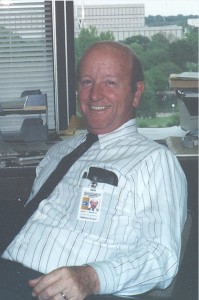 Russell Spellman Morton Jr. passed away Friday, the 19th of December 2014 in Houston, Texas. He was born in Heber Springs, Arkansas to Russell Spellman Morton Sr and Mildred Blevins Morton on November 13, 1939. He is survived by his wife Glenda, sons Derek and Lindsay and sister Mary Ann Harder.
He retired in 2001 after a successful career at NASA and enjoyed retirement as an avid woodworker as well as canoeing, whitewater rafting, horseback riding, fly fishing, and playing golf. He was a long-time member of Seabrook United Methodist Church. He was the best husband and father anyone could ask for and will be missed dearly.
A memorial service will begin at 2pm Tuesday, December 23, 2014 at Seabrook United Methodist Church located at 3300 Lakeside Dr, Seabrook, TX 77586.