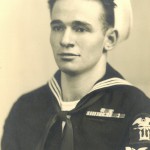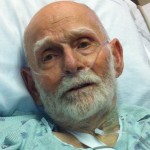 Roy William Gould, 87, of La Marque, Texas passed away Monday, February 10, 2014 surrounded by family. He was born February 19, 1926 to Ruby and William Gould in Fort Cobb, Oklahoma. During WWII, Roy served in the United States Navy in the Pacific. He has been a resident of La Marque since 1948. Roy worked for Union Carbide as a pipefitter until his retirement. He was also joint-owner with his wife of the Twin Oaks Daycare where he was affectionately known as "Daddy Gould". He was active in the Baptist church and spent much of his time preparing adult Sunday school lessons. Some of the things Roy enjoyed were gardening, woodworking, and growing and selling pecans.
Mr. Gould is preceded in death by his parents and siblings. He is survived by his wife, Barbara Gould, his daughters; Rachel Roman, Cynthia Pierce, Melissa Gould, Christiana Daley, and grandchildren; Sarah Pierce, Christopher Pierce, Emily Pierce, and one great-grandchild; Aubri Pierce.
Visitation for Mr. Gould will be held at the James Crower Funeral Home in La Marque on Wednesday, February 12, 2014 from 5:30pm to 8:00pm. A service will be held at the College View Baptist Church on Thursday, February 13, 2014 at 10:00am with Rev. Grayson Glass officiating. Following the service the family will attend a private entombment.
In lieu of flowers the family has requested donations be made to the American Heart Association or the Alzheimer's Association.