Ronald "Ronnie" Dwayne Jones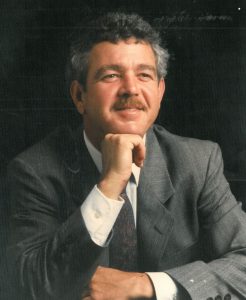 Ronald "Ronnie" Dwayne Jones, 73, a 26-year resident of Friendswood, TX, formerly of Beebe, Arkansas, passed away on August 31, 2022 in Friendswood, TX. Ronnie was born December 26, 1948 in Beebe, Arkansas. He served his country in the U.S. Navy and went on to be a truck driver.
Ronnie leaves behind his wife, Leda Jones; daughters: Kathey Gilpin, Lea Ann Asbury, husband Mike, and Karen Jackson; son, Shawn Johnson; grandchildren: Crystal Orden, husband Josh, Wesley Asbury, wife Amanda, Nick Gilpin, wife Katie, and Natalie Standard, husband Garrett; great grandchildren; Lily, Savannah, Kaden, and Korben.
There will be a memorial visitation on Wednesday, September 7, 2022 at 1:30 p.m. with a service to start at 2:30 p.m. in the chapel of Crowder Funeral Home in Pearland.
In lieu of flowers please make memorial donations to Parkinson's Disease.