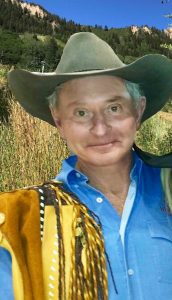 Ronald Edward Whitley, 70, a proud resident of Houston, TX and Brenham, TX passed away in Houston, TX on September 5, 2017. Mr. Whitley was born March 26, 1947 in Birmingham, AL. His absolute reality and dream was his wife Starr, his ranch, his beloved dog Chuck, Ranger Steel and his passion for traveling the world.
Ron Whitley gave the most powerful foundation for the many friends who surrounded him and whom he surrounded himself with. His profound wisdom elevated the lives and dreams of those closest to him.   His caring heart and generosity left a lasting impression upon everyone who came in contact with him.
Ron taught us all to love what we do in life, and to be able to say at the end of each day, "I did all I could with all that I have been given."
Mr. Whitley was a proud supporter of Texas A&M Veterinarian School and was the CEO of Ranger Steel in Houston, TX.
Ron leaves behind his loving wife Starr Whitley; his Ranger Steel Family, The Whitley Ranch Family, their beloved dogs, and many close friends.
In lieu of flowers, the family wishes memorials be made to the Whitley Memorial Fund in care of Washington Animal Clinic: 2100 Hwy 36 N Brenham, TX 77833.
There will be a private service at a later date.