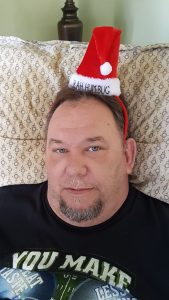 ­Roger Dayton Smith, Jr., 55, of Kemah, Texas passed from this life on April 22, 2023. Roger was born on September 4, 1967 in Syracuse, New York, to parents Roger David and Diane (Simmons) Smith.
He proudly served his country in the United States Air Force.
Roger had a career as an electrician and worked for Lanehart Electric.
Roger was a hardworking and loving father and son.
He leaves behind to cherish his memories his mother Diane Wall and her husband Steve Wall, daughter, Skylar Smith; son, Steve Smith and brother, Steven Smith.
In his honor, there will be a visitation on Wednesday, April 26, 2023 from 1:00 pm to 2:00 pm with a funeral service to follow at Crowder Funeral Home in Dickinson, Texas.