Rodney Raymond Bradley II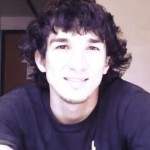 Rodney Raymond Bradley II was born February 12, 1987 in Houston, Texas. He grew up in Friendswood and attended Friendswood Junior High, then Friendswood High School before transferring to St. John's Military School in Salinas, Kansas where he graduated. Rodney attended the University of Houston-Downtown and studied mathematics and physics.
In 2011, Rodney started his own business. He purchased a party bus in California and drove it back to Texas for repairs and remodeling. He christened his new entrepreneurial venture the "Bon Voyage."
Rodney went to be with the Lord on Sunday, September 21, 2014. He is survived by his parents, Rodney & Sherryl Bradley, his brothers, Shane Bradley, Roy Bradley & Grant Bradley, his sisters, Heather Morgan, Shanna Studebaker, Rebecca Bradley, Rachael McCollom & Gillian Bradley and numerous nieces and nephews.
The funeral service will be Saturday, September 27, 2014 at 11:00am at Living Stones Church in Alvin, Texas.
In lieu of flowers, the family asks that you consider making a donation to the Rodney Bradley II Memorial Fund (http://afsp.donordrive.com/campaign/littlerodney) through AFSP – a non-profit organization specializing in effective treatment and crisis intervention for those who struggle with depression, mental illness, or thoughts of suicide so they will not go through it alone.