ROBERT WAYNE "DOC" HALLIDAY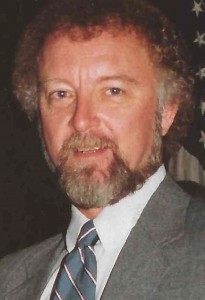 ROBERT WAYNE "DOC" HALLIDAY
February 21, 1939 – August 26, 2015
Robert Wayne "Doc" Halliday passed away on August 26, 2015 at his Clear Lake home, lovingly surrounded by his wife Sue and children.
Doc was born on February 21, 1939 in Memphis Tennessee to his late parents Arthur Charles Halliday and Elma Bernice Knoop.
He is survived by his wife Sue York; children Jennifer Halliday, Jim York and Liz York; his 10 year old granddaughter Skyler and Skyler's father Nick Flores and step mother Cristina Flores, siblings Don Halliday and spouse Rosann Halliday, Bobbi Halliday, Barbara Daush and spouse Mike Dausch, and Tom Halliday and spouse Marsha Halliday, along with eight nieces & nephews and seven great nephews, and ex-wife Betty Halliday.
During Doc's formative years, his family moved to Wilmette, Illinois and then back to Memphis, Tennessee.
Doc attended Christian Brother's University in Tennessee and earned his Mechanical Engineering degree.   Some of Doc's fondest memories were living with Aunt Roberta, Aunt Mae and Momo.   Doc cherished those days in school and knowing that there was a bountiful love waiting when he arrived home to these three very special women.   During these college years, Doc played the banjo with the band The Settlers.   His love of music was fully expressed and enjoyed by many.
Doc soon came to be so fascinated with the Space Program, that he knew that was his future.   He began working for Boeing in Houston in the late 60s.   His love of flight first began with learning more about the famed WWII aircrafts.   From the there, the fascination and appreciation grew.
Sue York soon knew that after she began spending time with Doc, during their days at Boeing, that he was the "love of her life".   For Sue, this truth was evident and mutual.   Their love story was celebrated in 1983 at their wedding in New Braunfels.   Sue fondly remembers why she loved him so: his charisma was off the charts, his personality was both kind and loving, and he truly embodied a zest for life.
Sailing soon became a passion for Doc.   His SR&QA manager, Logan Haycraft Jr. and Charlie Scott soon asked Doc to be the fore deck crewmember of the sailboat named Bluebonnet. Together these sailors would enter sailboat races in the Gulf, sometimes racing to Corpus and back.
Doc was a devoted husband, father, grandfather, banjo player, Boeing engineer, sailor, life adventurer and friend to many.   His joyful laughter and tender smile will be etched in the hearts of so many that knew him.   Sue affectionately recalls Doc's familiar greeting to her that happened all throughout the day, "I love you Suz". And Doc, you were loved by many.   We were all blessed to have you in our lives.
Services will be held on Thursday, September 3, 2015 at 2:00pm at Crowder Funeral Home, 111 East Medical Center Blvd., Webster, TX 77598.
In lieu of flowers please make donations in memory of Robert Wayne "Doc" Halliday to MD Anderson Cancer Center.