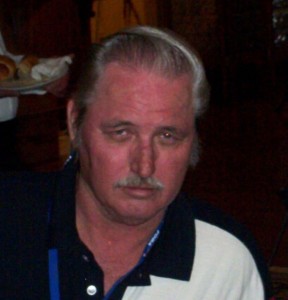 Robert Wayne "Smitty" Smith, Sr., 63, of Santa Fe passed away on Saturday, August 29, 2015 at his residence. He was born January 17, 1952 in Freeport, Texas to Herbert and Laura Smith, Sr. He was a resident of Santa Fe, formerly from La Marque. Robert was an Insulator with Local 22.
He is preceded in death by his parents, his wife Alice Smith, brother, Herbert Smith Jr., and sister, Pamela Smith.
Robert is survived by his two daughters Stacey Doherty and her husband Mark, Sr. and Trish Smith; son Robert Smith, Jr., and Jessica Cunningham and sister Liz Sumney; seven grandchildren Skylar, Mark, Jr., Jacey, Jason, Autumn, Summer and Seanna; and numerous nieces, nephews, family and friends and his lifetime friend Brenda Laymance.
A visitation will be held on Thursday, September 3, 2015 from 5:00pm – 8:00pm at the James Crowder Funeral Home in La Marque. Funeral Service will be at 2:00pm on Friday, September 4, 2015 at the James Crowder Funeral Home in La Marque with Pastor Glenn Sumney, Jr. officiating. Burial will follow at Forest Park East Cemetery in Webster, Texas.
Pallbearers will be Bubba Willey, Ronnie Monceaux, Jason England, Clyde Peloquin, Raymond Moody and Herbert Smith, III. Honorary Pallbearers will be G.P. "Butch" Marceaux and Louie Durdin.