Robert Rodolpho Rodriguez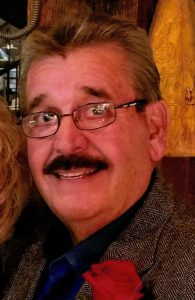 Robert Rodolpho Rodriguez, 75, of Dickinson, passed away peacefully on Father's Day Sunday, June 16, 2019 at his home surrounded by his loved ones. Robert was born April 27, 1944, in Galveston, Texas to Juanita and Angel Rodriguez. He was a 1963 graduate of Ball High School where his initial love of the military began while in the Junior R.O.T.C. club. He married the love of his life and high school sophomore sweetheart Rosemary Rodriguez on December 18, 1964 at Sacred Heart Catholic Church. They shared a lifetime of love, life and cherished memories for 54 beloved years.
He proudly served his country in the U.S. Army 1st Calvary Division artillery infantry and was a Vietnam Veteran (1966-1969) while stationed in An Khe, Pleiku and Da Nang. Following his service, he devoted forty years to a calling of community service for military veterans and the catholic church. He was a loyal lifetime member of the Galveston V.F.W. Post 880 (and former Quartermaster); The American Legion Post 20, Galveston, and the Vietnam Veterans of America, Chapter 685. He worked as a pipefitter for many years for Todd Shipyards, Galveston and Amoco Refinery, Texas City, ARA Food Service Manager for U.T.M.B. at Galveston, and as a security guard for the Texas City I.S.D. Robert was a loyal member of Queen of Peace Catholic Church, La Marque a member of the Knights of Columbus, M. J. Babin, Jr. Council 5236, and a fourth-degree member of Matthew H. Wilson Assembly 1988 of La Marque, Texas. He was a dedicated and loving father, husband and loyal friend to all whom knew him.
Robert was preceded in death by his parents and by a brother Angel "Tony" Rodriguez.
He is survived by his beautiful loving wife of 54 years, Rosemary Karacostas Rodriguez; daughter Terrie Renee Rodriguez, son Robert Ryan Rodriguez and wife Maria; sister Eloina "Dolly" Lopez; brothers, Manuel J. Rodriguez and wife Olivia, twin Raul Rodriguez and wife Maria, and Mario Rodriguez; sister-in-law, Josephine Rodriguez; and numerous nieces, nephews, and beloved friends.
In his honor a visitation will be held 5:00 – 8:00 PM, Thursday, June 20, 2019, with a rosary at 7:00 PM, and 8:00 – 9:00 am, Friday, June 21, 2019, Crowder Funeral Home Chapel, Dickinson, Texas. Funeral Mass will be celebrated at 10:00 AM, Friday, June 21, 2019 at Queen of Peace Catholic Church, La Marque, Texas. Celebrated by Father Chacko Puthumayil. Interment follows at Mt. Olivet Catholic Cemetery, Dickinson, TX. Honored to serve as pallbearers are Robert Ryan Rodriguez, Frank Lamanaco, Sr., Tim Karacostas, Mark Garcia, Michael Rodriguez, and Daniel Rodriguez. Honorary pallbearers will be Manuel J. Rodriguez, Raul Rodriguez, and Mario Rodriguez.