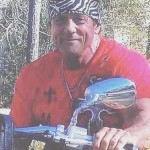 Robert "Paul" Gast, resident of Dickinson Texas, passed away April 20, 2014. He was born in Austin, Texas on September 26, 1958, the son of Joanne and Thomas Gast. He graduated from Dickinson High School in 1977. He was employed as a Safety Engineer with S & B Plant Service for many years.
He was involved in the Dickinson Little League for all his three sons and always made sure Shelby was his "Little Bat Girl". Paul was a loving, caring husband, father, son, brother, grandfather and friend.
He was preceded by his nephew Taylor Gast and mother-in-law Alice Ovesny.
He leaves to cherish memories to his parents, Tom and Joanne Gast; his wife Nancy; his daughter, Shelby; sons, Sean (Jennie), Stephen, Shane; his grandson Brenden; sister, Marilyn Lee; brother, Tommy (Debby) Gast; and the whole "Ovesny Clan".
Visitation will be held at 4:00 p.m. Thursday April 24, 2014 at Crowder Funeral
Home in Dickinson, Texas with Funeral Services beginning at 5:00 p.m.